ARTLANTIS
Artlantis is the popular photo realistic rendering software . The Artlantis Studio version allows to make animations and 3D iVisit .
Description
Artlantis is a rendering and animation software that will allow you to have the best ratio for speed / quality market . It will allow you to make animations , videos and virtual tours in its studio version . Its easy interface allows any type of user to take full control over the tool .
For Licenses, please contact us.
A real-time preview
The major advantage of Artlantis is its real-time preview . The changes of all parameters are instant , whether the materials , lights or the environment. You can control the settings (without loss of time) before a final high resolution image. 
Perspective
Artlantis enables you to create multiple views and save them in an orderly manner . At any point make the suitable settings for the calendar date , the power of a light source, change a lens of the camera, add a background, etc
Interface
Inspectors grouped at the top of the screen allow you to set the shaders , lights, objects, heliodons and your chosen perspective. With this toolbar you can set all without exiting your preview window.
Catalog
With a library of over 400 items you will have greater flexibility for your scene, Artlantis brings ease of use and a quick turnaround .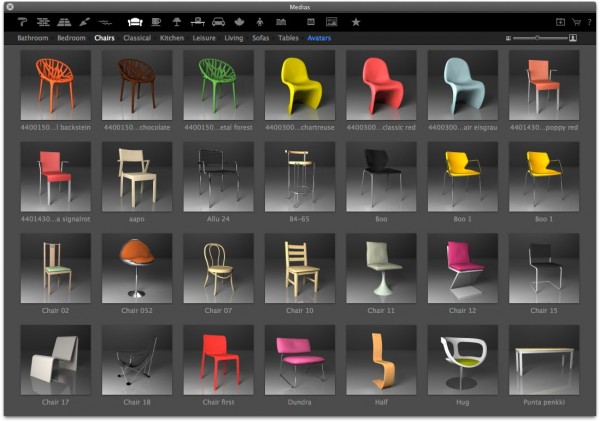 Shaders
The configuration of materials is very simple, just drag and drop from the catalog to an area in your scene so that the material is applied.
3D Characters
3D characters in Artlantis can animate with version of Artlantis Studio. Their initialization is very simple by drag and drop just like shaders
3D Plants
Artlantis also offers a library of plants that can be deposited like any 3D object. These realistic plants are changed automatically according to your settings , for example the leaves change colors according to the season.
Animation ( Artlantis Studio only)
With Artlantis Studio you can animate your objects and the location of the camera.
For Licenses, please contact us.