The Thearender training are carried out in group of 5-6 people in Bangalore .
Syllabus
The first day will be dedicated to the preparation of the SketchUp model, the second day is for learning Thearender.  The third day is the practice on one of your projects.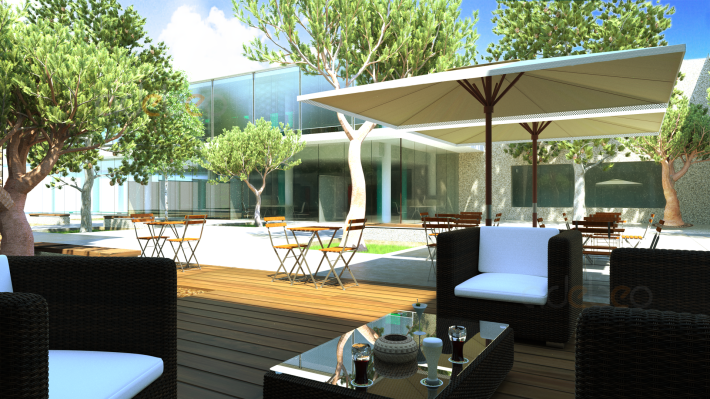 Detailed program of the first day:
Apply the faces in the right direction

Purge the model

Import images for textures and position

Setting the camera (field of view)

Setting sun shades

Composition of the image and selection of a viewpoint
 Learning Thearender:
Implementation of the global environment

Adding artificial lights

Picture settings (resolution, ratio)

Choosing the rendering engine

Using the real-time rendering

Application of Thearender materials

Modification of existing materials

Using the component library of Thearender
Registration
 Inter-company training courses are held in our offices at Bangalore. The hours are: 9:00 am – 12:30 and 13h30 – 17.00.
To register, simply request a quote:
by phone at  080 415 11 414
by email at info@adebeo.co.in mentioning your Name, Last Name, Company, Address, Date of session
A week before the training you will receive an invitation and a reminder along with Company policy.
The day of the training are given to you in electronic format The original course materials on which each click of the trainer is illustrated and commented.
After training you have a technical support by phone, email or Skype via its screen sharing tool.
Our students shall receive a discount of 5% on our licenses SketchUp Pro, Thearender, Vray and Shaderlight .
You are part of the great family of adebeo customers and stay in line with the experts that keep you abreast of new developments!