Adebeo Team
Narayan Shenvi, CEO
Narayan Shenvi, Co-founder of Adebeo Solutions Pvt Ltd, A Construction technology professional over 20 years, Narayan joined Kirloskar Computer Services (KCS) in 1994 and spent a decade implementing Engineering CAD Services & Leading projects for Construction and Facilities for various clients across the globe. After KCS, Narayan joined SLK IT Services and continued to provide various technology solutions for AEC & Mechanical industry.
Narayan joined Access System International in 2006 and led initiatives in establishing newer verticals for Architectural, Structural, MEP with Revit and Sketchup technology. As a Vice President – Operations, he led initiatives in establishing BIM approach, setting up newer accounts by collaborating to various needs of Construction Industry 3D & 2D including Design drawings / Construction drawings / Co-ordinated drawings & Shop drawings.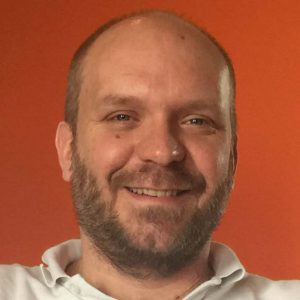 Denis Bolomier, co-founder
Denis Bolomier, has joined the Adebeo Solutions Pvt Ltd as a co-founder. Denis is well recognized Sketchup expert. He has been successfully implementing Sketchup solutions across France, "formation SketchUp". A Promoter of Adebeo France, led initiatives to make Adebeo an Authorized Training Center  for Sketchup.
 Vision & Mission
We are dedicated team of Sketchup experts, working with 'Sketchup Trimble' to achieve the global mission 3D for everyone. Sketchup as a CAD platform has been enhancing its capabilities over the years and to make it a successful career we at adebeo offer core training, advanced training and assistance to achieve the desired objectives for individuals and corporate.
adebeo will offer one stop solutions for all your sketchup needs, training, modelling & rendering services, programming and extension licenses.