Anyone can use point clouds in SketchUp with Undet

.
Thousands of people use point clouds , whether Architects, Engineers, Commercially as well as Surveyors. Undet for SketchUp allows you to view your very simply scatter in SketchUp. You can carryout following with Undet :
Import many formats of point clouds.

Position your point cloud in SketchUp.

Isolate or highlight a part of the cloud .

Draw in SketchUp from the cloud .
Use any point cloud format
With undet , you have great flexibility on the point cloud format, use it directly in SketchUp.
*.E57, *.LAS, *.PTS, *.FLS, *.FPR, *.LSPROJ, *.FWS, *.CL3, *.CLR, *.ZFS, *.RSP, ASCII / NEZ (X,Y,Z/i/RGB)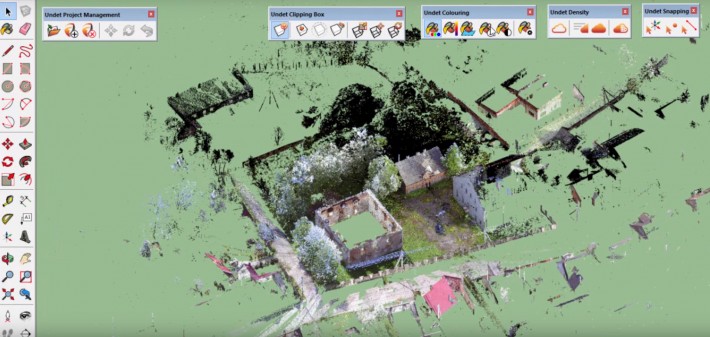 You can use cloud from many 3D scanning tools , such as :
Airborne LiDAR

Drones UAV / UAS

Mobile mapping system

Terrestrial scanners

Portable scanners

Photogrammetry.
For Licenses, please contact us.